Please use this infographic as reference before installing any WordPress Plugin.  A friendly reminder from The Techie Mom and web designer extraordinaire, Fancy Girl Design Studio.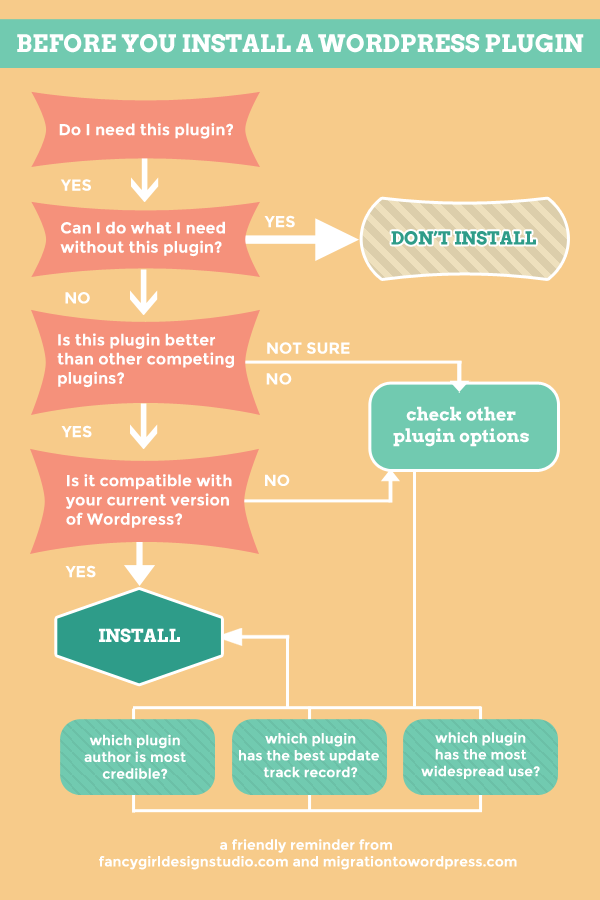 Embed This Image On Your Site (copy code below):

I'm your go-to girl-Friday for your tech, Web, and program concerns. As the "techie troubleshooter," I can help you understand about computers, BOTH hardware recommendations and program-related solutions. I help you process the solutions when these matters confuse you.
Latest posts by Jennyfer Tan (see all)