Techno Tidbit # 5:  One way to boost your computer's performance is to defragment your hard drive.
Why do we need to defragment? File fragmentation occurs when the free space of our hard drive gets reused as we delete old files and save new ones. Defragmenting means getting all fragmented files and arrange them as one whole block, making your computer find the files easier and access them faster.  Mac users need not worry about manual defragmentation as it has its own "auto defragmenting" feature.
However drives that use flash memory like USB drives, microSDs, SSDs doesn't need defragmentation, in fact, it might shorten these drives' lifespan.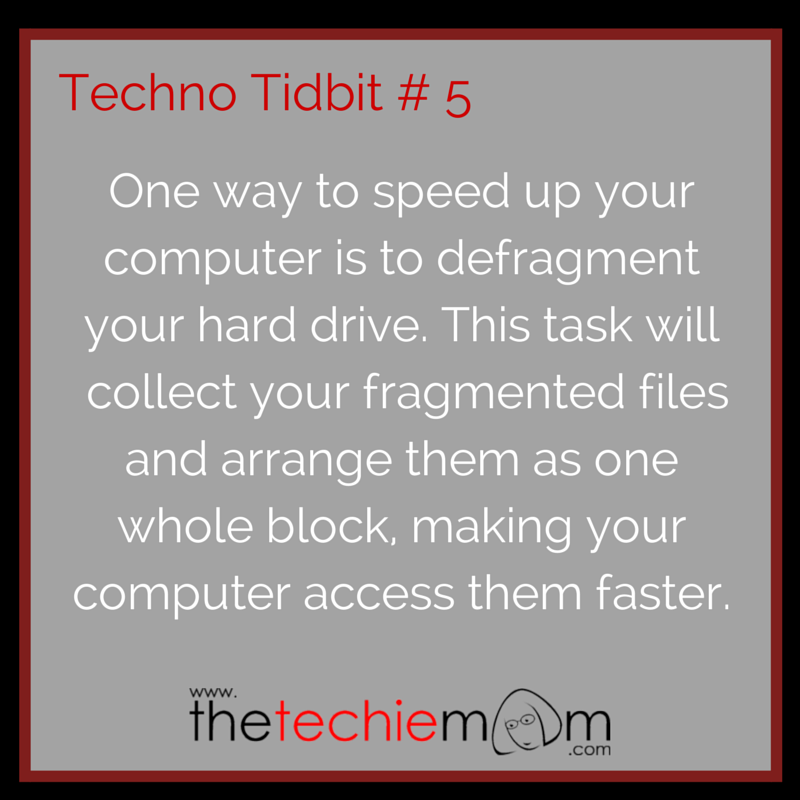 Embed This Image On Your Site (copy code below):

Latest posts by Jennyfer Tan
(see all)