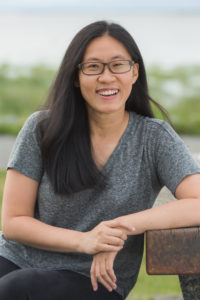 My name is JENNYFER TAN, and I'm The Techie Mom. I love gadgets, games and anything computer/"techie" related.
I'm your go-to girl-Friday for your tech, Web, and program concerns. As the "techie troubleshooter," I can help you understand about computers, BOTH hardware recommendations and program-related solutions. I help you process the solutions when these matters confuse you. I help you learn how to solve your Web- and program-related problems.
Unlike other virtual assistants, my ability to simplify technical processes helps me help YOU understand your techie concerns, so that you can easily solve them. I am fondly known as the "migration queen." I've helped loads of clients transfer their website content and data effectively, so that their new websites and platforms run as smoothly as possible, without any hassle. Work with me today, and get your NEW WordPress site up and running efficiently!
About the Blog
The inspirations behind my blog are my friends who calls me for all-out tech support, whether it's for work, home or play. I'm their very own "Mcgyver". I hope that, through my blog, I will be able to offer very useful tips that would make everyone's lives a bit easier. Because, for me, technology should be everyone's friend.