Don't know what to tweet on Twitter or post on Facebook?  Don't have any new products to post on Instagram? Have you encountered times that you just really don't know what to put on your social media channels?  Here are some tried and tested ideas on what to put as your social media content.
Do you have any additional ideas?  Feel free to share on the comments section! 🙂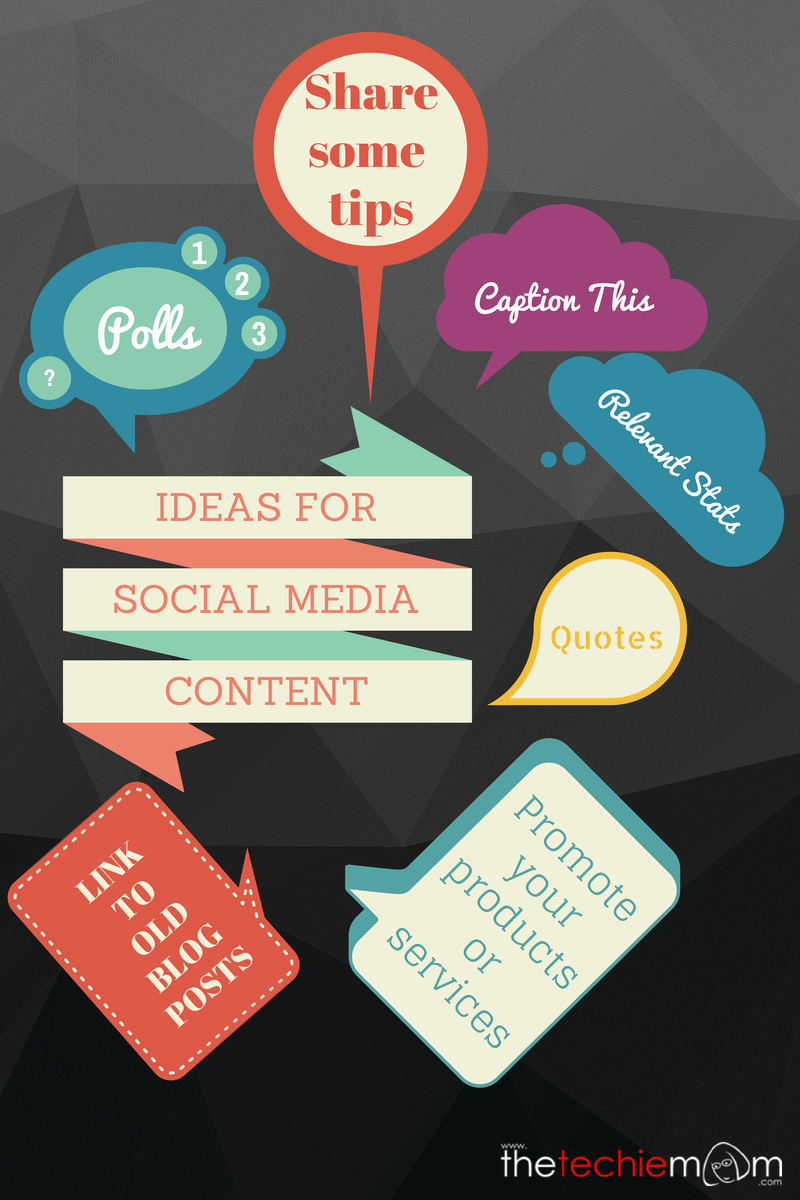 Embed This Image On Your Site (copy code below):

I'm your go-to girl-Friday for your tech, Web, and program concerns. As the "techie troubleshooter," I can help you understand about computers, BOTH hardware recommendations and program-related solutions. I help you process the solutions when these matters confuse you.
Latest posts by Jennyfer Tan (see all)