Techno Tidbit #11: Almost everybody has a smart phone nowadays. Smart phone owners know how fast the battery drains, with all the apps that we use and how we check our email, Facebook, Twitter, Instagram and other social media accounts we own.
Did you know that it takes more power to turn on your smart phone than to just leave it on for a short time? Unless you are not using it for a few hours, it's better to leave it "napping" than turning it on and off.  So next time you're going to watch a movie and wants to turn off your smart phone, I suggest muting your phone instead.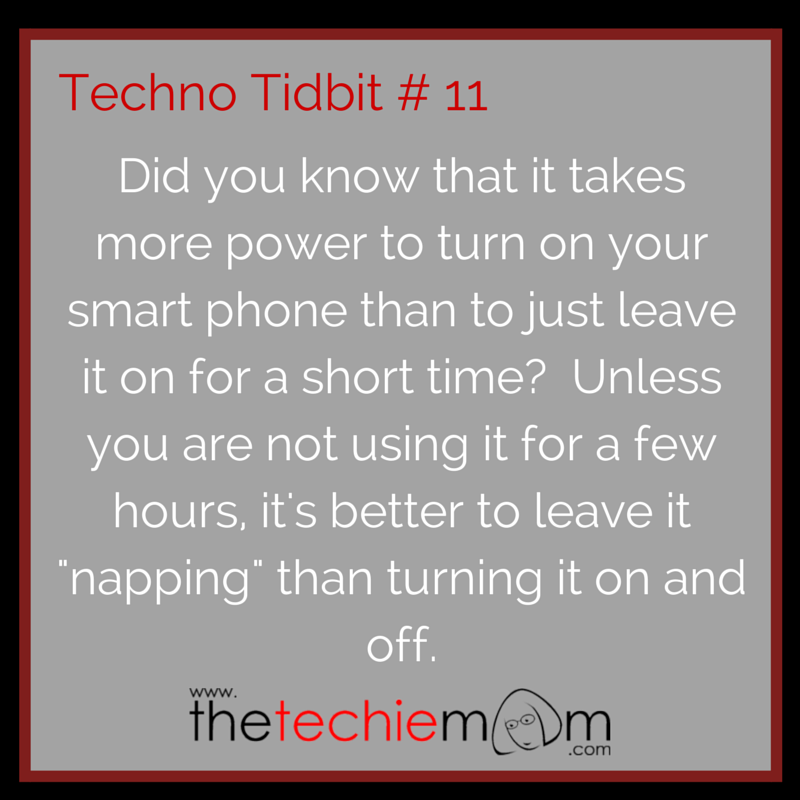 Embed This Image On Your Site (copy code below):

I'm your go-to girl-Friday for your tech, Web, and program concerns. As the "techie troubleshooter," I can help you understand about computers, BOTH hardware recommendations and program-related solutions. I help you process the solutions when these matters confuse you.
Latest posts by Jennyfer Tan (see all)