Techno Tidbit #15: Elevate your laptop to prevent it from overheating. You can either buy laptop stands or use household items like books. Make sure that the exhaust fan is not being blocked by item that you are using to elevate the laptop.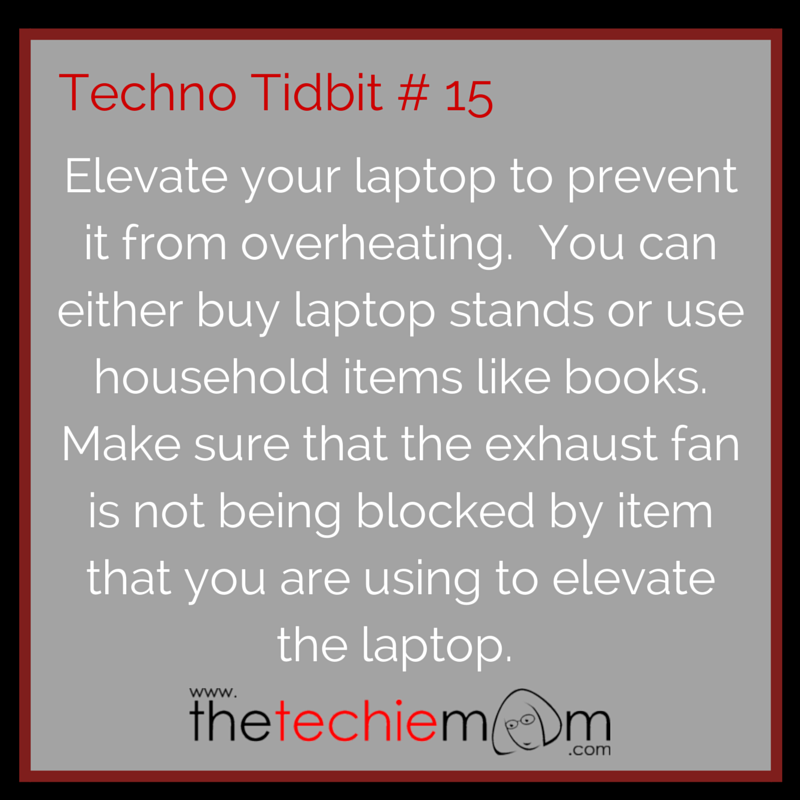 Embed This Image On Your Site (copy code below):

I'm your go-to girl-Friday for your tech, Web, and program concerns. As the "techie troubleshooter," I can help you understand about computers, BOTH hardware recommendations and program-related solutions. I help you process the solutions when these matters confuse you.
Latest posts by Jennyfer Tan (see all)