Techno Tidbit #23: Any internet browser will be sluggish if you use it for the whole day, restarting the browser can help fix that. In Google Chrome, you can make a quick fix by ending the processes, extensions or tabs that use the most memory.
Go to the 3 line icons on the upper right portion of Google Chrome
Go to More Tools
Click Task Manager
Click on Memory Tab to see the most used memory first
Choose the processes, extensions or tabs that are eating up the most memory
Click End Process button
Always remember the rule of thumb:  The most processes or tabs/windows you use, the more memory your computer uses, the slower it will become.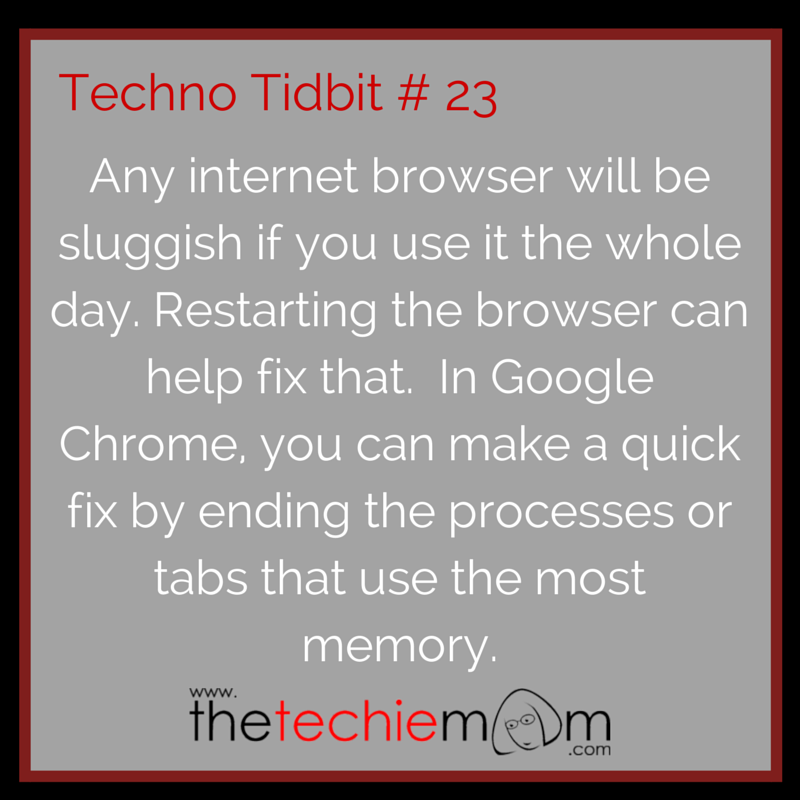 Embed This Image On Your Site (copy code below):

I'm your go-to girl-Friday for your tech, Web, and program concerns. As the "techie troubleshooter," I can help you understand about computers, BOTH hardware recommendations and program-related solutions. I help you process the solutions when these matters confuse you.
Latest posts by Jennyfer Tan (see all)