Techno Tidbit #26: Are you using a smart phone that uses OLED display? (Samsung and LG use this technology with their smart phones).  If you want to conserve power and battery life, I would suggest using a plain black wallpaper as your background.  OLED means ""organic light emitting diode", each pixel on your screen produces its own light.  If you use plain black wallpaper, it means you less light, thus less power.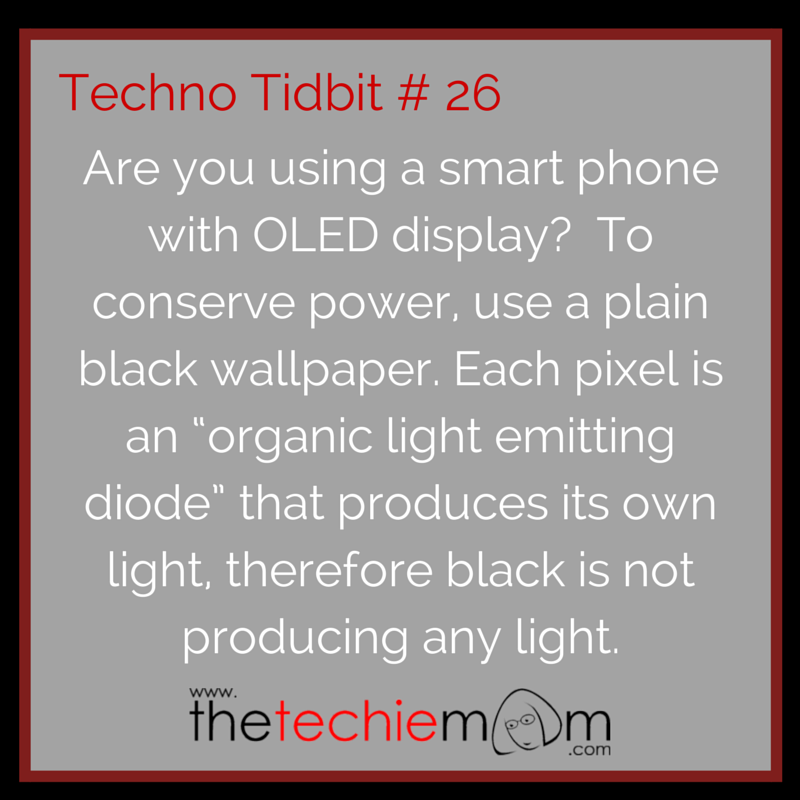 Embed This Image On Your Site (copy code below):

I'm your go-to girl-Friday for your tech, Web, and program concerns. As the "techie troubleshooter," I can help you understand about computers, BOTH hardware recommendations and program-related solutions. I help you process the solutions when these matters confuse you.
Latest posts by Jennyfer Tan (see all)