Techno Tidbit #8: For WordPress users, change your permalinks from the default one to one that has post name on it. Post name permalinks are more search engine friendly and will boost your searchability.
You can choose from the following permalink structures:
Day and name
Month and name
Post name
Custom Structure
With Custom Structure, you can add "category" before the post name. ex. thetechiemom.com/category/post-name
With these suggested permalink structures, you can still retain your post name, and this will help google and other search engine crawl your post better.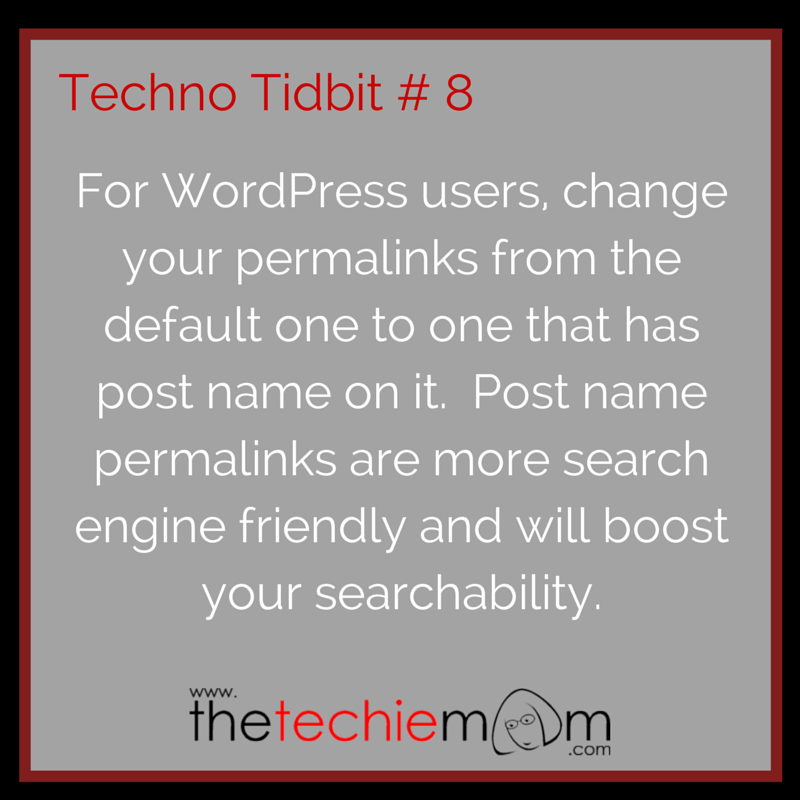 Embed This Image On Your Site (copy code below):

I'm your go-to girl-Friday for your tech, Web, and program concerns. As the "techie troubleshooter," I can help you understand about computers, BOTH hardware recommendations and program-related solutions. I help you process the solutions when these matters confuse you.
Latest posts by Jennyfer Tan (see all)