Ever since we learned that our son, Daniel, is a highly gifted individual, I have been reading up and researching about giftedness, and how to help and enhance his gifts and talents, and turn them into something extraordinary.
I often go back to that one night when my college friends and I had an overnight stay at Philippine Plaza. Over chips, sodas and beer, we talked about our future and what our life would be, and the conversation turned to future partners and kids.  Out of us four, I was the only one who didn't want a gifted child. I was telling them that I think it would be hard for both the child and the parents, to raise up a child that is gifted.  I kept on saying that it'll be a lot of hard work for the parents, and the child might feel the need to belong, and that he or she might crave the normalcy that a typical child goes through.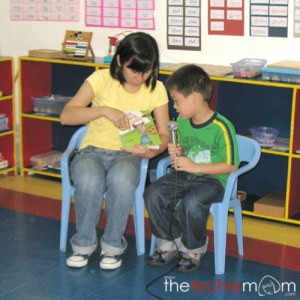 Our God really works in mysterious ways, because He decided to give me Daniel, someone who, at age 3, started to read on his own, who has an inexhaustible thirst for knowledge that I, for one, can't keep up with.  He took up a 12-week short course on Dino Paleo-Biology by University of Alberta last year, through the online learning site, Coursera.  We had homeschooled him for 2 years (finished grades 1 and 2 in a year) before he went to a regular school. After a year in Headway School for Giftedness (the best school in the whole Philippines, as Daniel puts it 🙂 ), he became bored and was not fitting in with his peers.  The school directress, M'am Luz Estudillo, seeing that he was getting bored with the pace that he's in, recommended us to consider acceleration.  We let him take the acceleration test, and the results showed that he was indeed ready for that step.  And the rest was history, he was finally where he belonged.  He was thriving intellectually, emotionally and most importantly, socially.  The tantrums slowly diminished, he was enjoying school and spending time with his peers. He's graduating grade 6 this coming March.
And my prediction that night, more than 15 years ago came true.  As a parent, it was really a difficult road to take, and we are still on that road, finding out daily how to nurture and help him in every way that we can.  We are very blessed that we found the perfect school for him, and that helped us mold him into what he is right now.
But sadly, that is not the same case for the 1.27 million gifted children in the country according to data gathered by the Department of Education (DepEd) in 2010. A big number of these potentially gifted Filipinos are overlooked because of the lack of proper guidance and support.
"Nurturing the potentially gifted is a shared responsibility of the family, as well as both public and private sectors, if they are to be developed maximally," shares Dra. Letty Ho, President, Philippine Center for Gifted Education, Inc.
Giftedness is a term mostly associated with talent. While most believe the terms are synonymous and interchangeable, Professor Françoys Gagné, Ph. D, states otherwise. Considered as one of the most prominent names in the field of gifted education, Professor Gagné is the founder of the Differentiating Model of Giftedness and Talent (DMGT), a theory identified and used by international educational authorities to define their target population and plan intervention provisions.
According to the DMGT, giftedness is a superior natural ability that is evident without systematic learning or teaching. Professor Gagné uses the term 'gifted' to designate any person who possesses a natural aptitude that placed them among the top 10% of their age group. Whereas, talent implies a mastered skill that has been developed exceptionally well. Professor Gagné claims that for gifts to translate into talents, they must be developed through a variety of catalysts. These catalysts include intrapersonal factors such as perseverance, general curiosity, intrinsic motivation, and ambition, and environmental factors like family, school, and quality of the peer group.
Celebrating Homegrown Talent and Skill
It is not enough to have the talent – It's how the talent is utilized to achieve greater success in a broader scale, like in ones community or even country. Improvements in economic growth are closely related to the level of cognitive skills of the population.
Professor Françoys Gagné, Ph. D, emphasizes that "individuals, young and old, differ in many respects: their aptitudes or potentialities, their personal qualities, their needs and their interests, their will-power and their perseverance, their investment in time and energy in the development of their talents, the characteristics of their social environment, and the qualities of significant people around them. All these elements can contribute to a person's level of professional success; they are the ingredients of outstanding success, in school and in adult life."
Giftedness and talent could be a driving force for the Philippine economy to continue the steps it is taking towards becoming a progressive country. Nurturing homegrown talent can benefit the country greatly by spurring its development.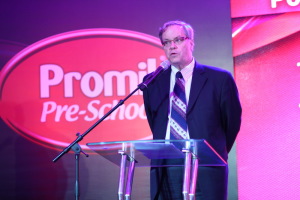 I was fortunate enough to have attended Promil Preschool's PR launch last October 23, 2014 at Marriott Hotel and got the chance to listen to Prof. Gagné's talk.  (Thank you Mommy Bloggers Philippines, for the opportunity). When host, Issa Litton asked what propelled him to pursue his studies on gifted education, he answered it with just one word "Veronique", his daughter, who at grade 2, came home and told him that she was bored; that she didn't want to go to school anymore; and that she has more important things in life to pursue.  He and his wife, went to her school, talked to her teachers and agreed for her to be accelerated to Grade 3, and it was then when he saw his daughter bloomed.  I really felt like I was Prof. Gagné that very moment.  And that day, I got affirmed that what my husband and I did was the right thing to do.
Nature and Nurture goes hand in hand.
We were entertained by gifted and talented Filipino artists such as 7-year old i-Shine Talent Camp 3's Grand i-Shiner Telesa de Torres, Gifted child and award-winning violinist and pianist, Ira Aclan and Sage Araneta, 4 year old gifted composer and pianist with the Orchestra of the Filipino Youth.
Heritage Through Generations
For over 25 years, Promil Pre-School has been an advocate of nurturing Filipino children's gifts into talent. With the right balance of support from parents, proper care through the right learning environment, and proper nutrition from Promil Pre-School, gifts can be nurtured into exceptional talents that benefit a larger community.
"We are one with Professor Gagné in promoting the proper nourishment of children's gifts to become talents. This is one of those instances where proper education can really make the world of difference," says Dian Yu, Product Manager, Wyeth Nutrition, Inc.
From National Hero Dr. Jose Rizal to Andrea Veneracion, who gave the world the Philippine Madrigal Singers, to world-class performer Lea Salonga and boxing champion and politician Congressman Manny Pacquiao, Filipinos whose gifts were developed into talents have proven to contribute immensely to the advancement of the country and building of national pride.
"This is a vision that Promil Pre-School shares with Professor Gagné. The brand was founded on the premise of making it easier for people to reach their full potentials and become gifts not just to themselves or their families, but also to their community. We believe that well-rounded and fully-developed talented individuals are those who are able to use their exceptional abilities for the greater good," adds Yu.
###
About Wyeth Nutrition
Wyeth Nutrition, formerly Pfizer Nutrition, is part of Nestlé S.A.  Wyeth Nutrition develops premium-quality nutritional products scientifically designed to meet the needs of infants and young children, as well as pregnant and lactating mothers. As pioneers in infant nutritional science, our mission is to provide the best nutritional support for future healthy outcomes. For nearly a century, Wyeth Nutrition has leveraged clinical rigor, scientific research, world-class manufacturing and product safety standards to drive scientifically sound solutions that offer parents confidence, help nourish children and support their healthy futures.
Latest posts by Jennyfer Tan
(see all)