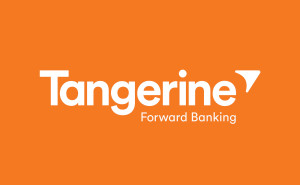 I have been using Tangerine bank's (former ING Direct) services for a couple of months now and I have to say that the experience so far is good.  I signed up with it, primarily because a friend of mine invited me to open one, and we both got a $50 bonus.  I also was convenient it was a good bank since it was acquired by Scotiabank and is operating as a wholly-owned subsidiary.  You don't need to physically go to their "cafe" (branch) to enroll.  What I did was just sign up on their website, took a picture of a void check from my other bank's chequing account and that was my initial deposit (and also, as verification).  (you can also go to any Canada Post or Tangerine Cafe to show your ID for verification purposes, if you don't have any other chequing accounts yet.)
What I love about Tangerine:
Hassle free when opening an account
Even their chequing account gives you interest (albeit very little, but still, better than none at all).
I can deposit any check by taking a photo and upload it through their mobile app, no need to go to the bank.
Link it to my other bank account and can do transactions between accounts
No minimum balance
User friendly web interface
No daily fees
No service charges
From now until March 31, 2016, Tangerine will give you and your referrer $50 bonus when you sign up!  Enroll now through this link: www.tangerine.ca/referafriend,  use my Orange Key 44615271S1 and we both get a $50 bonus!  In addition to the cash bonus, when you open your first Tangerine savings account or a Tax-Free Savings Account, earn triple interest of 2.40% for six months!
Latest posts by Jennyfer Tan
(see all)