I get this question quite often, why should I get self-hosted WordPress when I can get a blog up and running for free? And yes, there are a lot of free platforms out there like Blogger or WordPress.com, to name a few. Honestly, these platforms are not bad. But if you are serious about your blogging and you want people to take your business seriously, you need to consider getting your own domain name and hosting. Here are some reasons why you need to run a self-hosted WordPress site.
Reason # 1:  You own your content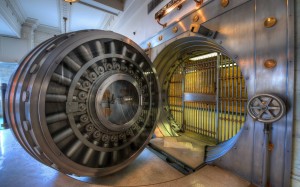 What most people don't know is that when you are blogging on a free platform like Blogger or WordPress.com, you technically don't own your content, Google (who owns Blogger) and Automattic (who owns WordPress.com) own it since your blog is hosted on THEIR server and not yours.  If they decide to close down or suspend your site, they can do so, without hesitation. (Think Multiply).
If you are a business owner or a blogger who has already invested years worth of posts and articles, I don't think you would want to see that day happening.
Reason # 2: Better SEO management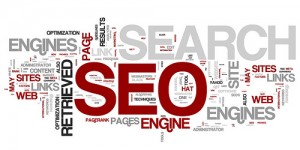 Prior to the Google Penguin Algorithm update, SEO or Search Engine Optimization had a different meaning to most bloggers.  It meant having a certain number of keywords within your article, even if the article itself doesn't make sense at all. It also meant having to leave comments on different blogs so that you'll be able to leave your links and gain backlinks. With the Penguin update, these black-hat tactics will land you in the Google's list of "let's shut it down" sites.
Nowadays, SEO and content marketing go hand in hand if you want better website results. In the recently held workshop of Spiralytics, owner Jim Cassells gave us a rundown of what works and what doesn't. One thing that got stuck with me is that when you run self-hosted WordPress, WordPress SEO plugins take care of this aspect for you. This in turn helps you not break any of Google's Webmasters Guidelines.
Reason # 3: Full control of what your site looks like
You created your website with the hindsight that it will stay for the long haul. If there is one thing that is constant it's that we need to change things, to go with the times. What blogging was a couple of years ago, is not the same as what blogging is now.  Social media has become an integral part of blogging. You now can hardly see any sites that don't have their social media icons prominently placed.  With a self-hosted WordPress site, you have the flexibility and the means to change each element as the industry dictates it, without even breaking a sweat.  The main advantage of WordPress is its plugins, which literally makes all the things that you can think possible. You want to remove your sidebar and just make it into a full width site? Easy, just change or tweak your theme. No need to learn coding (but this depends on your theme of course 🙂 ).
Reason # 4: Potential customers, clients and readers won't get turn off that you're using a free platform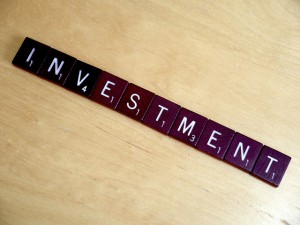 Having your own domain name is one step towards that long term goal of "stamping your brand" out there. If you are on a free platform, some potential clients can be turned off and look for similar sites/brands that not on a free platform. Put yourselves in their shoes. If you are a potential customer looking for a reliable brand/service, would you go to someone who just got a blank sheet of paper and wrote something with a marker, or to someone who invested time, effort and money to create, print and distribute their posters?
Reason # 5: Potential Passive Income
Although ads should not be any business or blogger's priority in creating a website or a blog, it may be a channel of passive income.  Yes, some free platforms do allow ads on their free platform, but these are limited.  With a self-hosted WordPress site, you have full control on what to put and not to put on your site.
Reason # 6:  It is not just for blogging (or a business website)
The common misconception of WordPress is that it is just for blogging or for creating a business website.  WordPress is one of the most powerful (if not, THE most powerful) Content Management Systems in the market today.  Thinking of creating an online community along with your blog?  Want to make an online portfolio on your service site?  Complement your brick and mortar shop with an e-commerce site?  You can do it all on a self-hosted WordPress site (most of these, you just add a plugin or two and you're all set).
If you want to be taken seriously as a company, a brand or a blogger, you really should be thinking long-term as well, in terms of your website/blog. Investing in a domain name is not enough. You have already given years of hard work with to your posts and articles. You don't want to lose it just because you are not willing to invest in a reliable hosting.
Are you on any free platform and wants to migrate to a self-hosted WordPress site?  I offer migration services, you can contact me through this form or email me at jenn (at) thetechiemom (dot) com .
Latest posts by Jennyfer Tan
(see all)