Did you know that Gmail has been existing for 10 years now?  But only 2 years ago did it surpass Hotmail and Yahoo as the most popular webmail and rightfully so. (Hotmail has since been bought by Microsoft and Yahoo is still continuing to be riddled with security risks and hack attempts).
But it is, by far, not perfect.  As Google kept on tweaking and adding (useful AND useless features), it keeps getting slower and slower to load.
Let this infographic help you make your gmail load faster: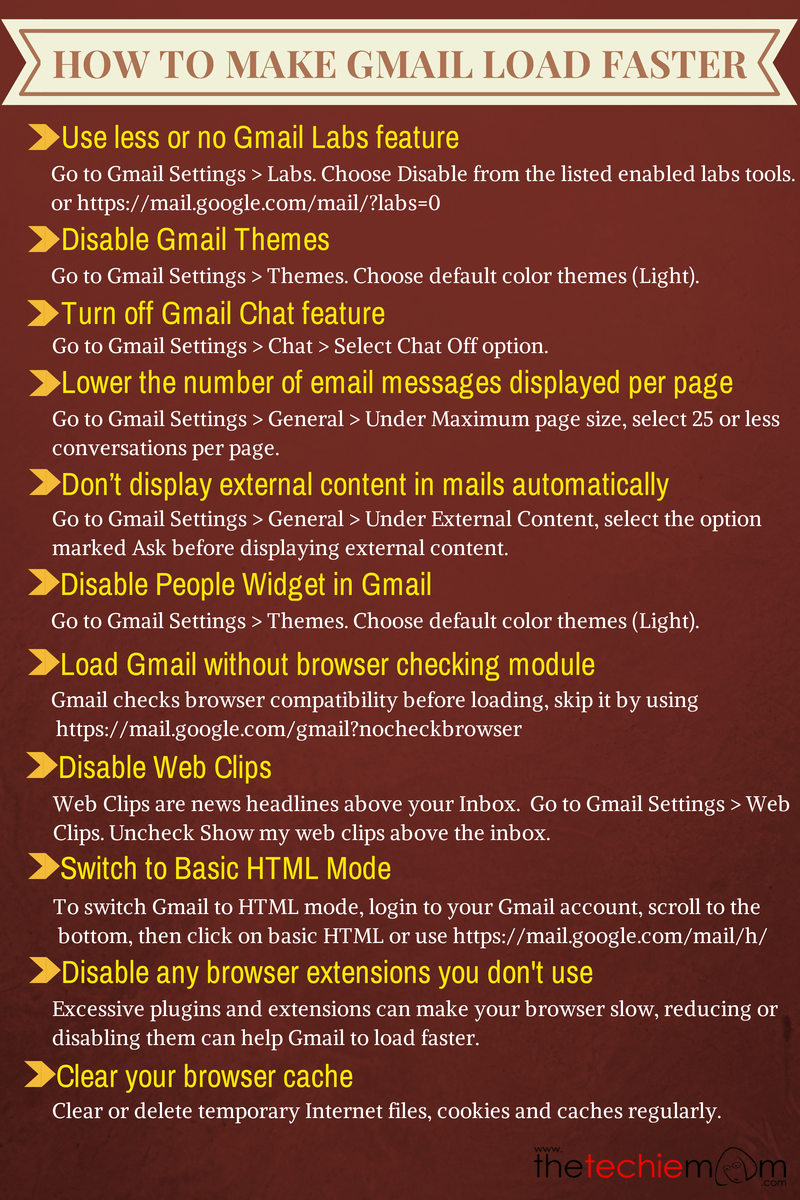 Embed This Image On Your Site (copy code below):

I'm your go-to girl-Friday for your tech, Web, and program concerns. As the "techie troubleshooter," I can help you understand about computers, BOTH hardware recommendations and program-related solutions. I help you process the solutions when these matters confuse you.
Latest posts by Jennyfer Tan (see all)