Computers are like investments, you spent a lot for this kind of equipment.  You cannot afford to let it break down after a few months, especially if you're a work at home person like me.  Computers are like cars that need routine maintenance, they need your tender loving care.
I have broken down some maintenance that you computer needs into daily, weekly, quarterly and annually.  Check out the infographic below: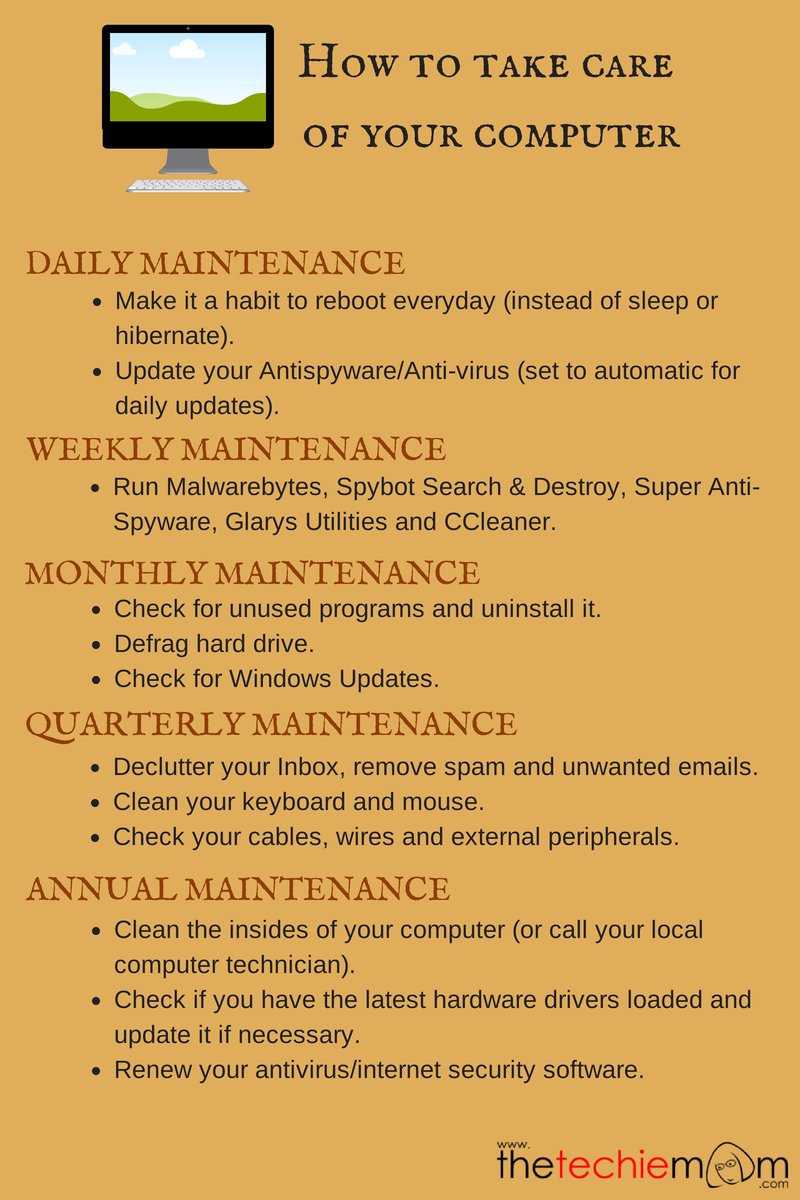 Embed This Image On Your Site (copy code below):

I'm your go-to girl-Friday for your tech, Web, and program concerns. As the "techie troubleshooter," I can help you understand about computers, BOTH hardware recommendations and program-related solutions. I help you process the solutions when these matters confuse you.
Latest posts by Jennyfer Tan (see all)