I'm introducing a new feature to The Techie Mom called the Techno Tidbits, this will be my own take on the 365 days of Productivity .
Here's your first dosage:
If you receive any suspicious-looking email, delete it without opening it. Be on the alert for attachments with the following extensions: .exe, .bat , .com and .js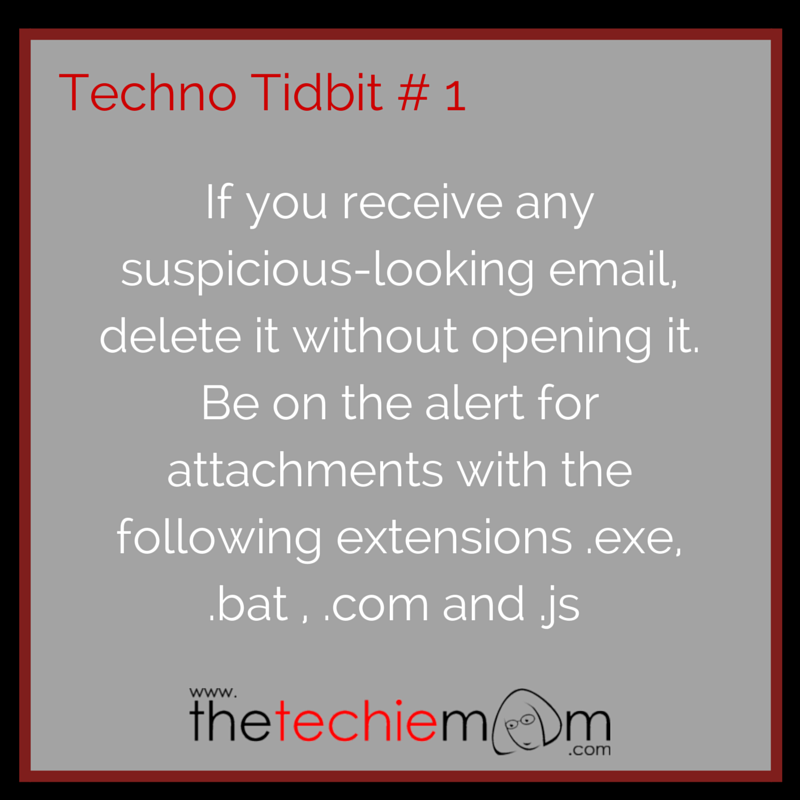 Embed This Image On Your Site (copy code below):

I'm your go-to girl-Friday for your tech, Web, and program concerns. As the "techie troubleshooter," I can help you understand about computers, BOTH hardware recommendations and program-related solutions. I help you process the solutions when these matters confuse you.
Latest posts by Jennyfer Tan (see all)