Techno Tidbit #20: Your computer might be infected with a virus if it is having one or more of the following symptoms:
slow computer performance
freezing or hanging programs
hardware failure (ex. printer not working, cd not accessible)
unexpected crashing
missing files
additional unexplained files
Make sure to have a reliable anti-virus installed in your computer.  For free anti-virus, I would suggest Avast or Avira.  But if you have the budget (you can get good anti-virus software for less than $25), go for NOD32 or Kaspersky.
My overall recommendation though?  Get an Anti-virus with Internet Security, for a more robust protection.  ESET Internet Security or Kaspersky Lab are the best ones for me. (Less than $35)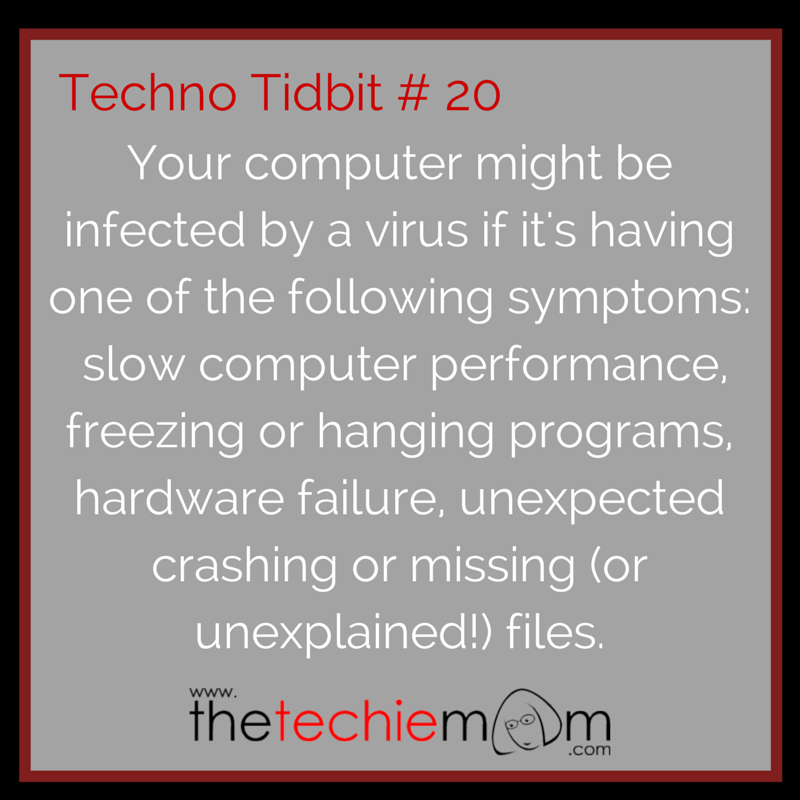 Embed This Image On Your Site (copy code below):

I'm your go-to girl-Friday for your tech, Web, and program concerns. As the "techie troubleshooter," I can help you understand about computers, BOTH hardware recommendations and program-related solutions. I help you process the solutions when these matters confuse you.
Latest posts by Jennyfer Tan (see all)