Techno Tidbit #7: Startup Programs are the programs that start automatically every time you turn on your computer.  Imagine, you have 15 programs in your startup, your computer is accessing 15 different programs and starting them up, before you even get to your desktop.  These can include manufacturer-installed utilities and drivers, what's worse is, more often than not, you don't even use half of them.
To speed up your booting and shutting down time, disable or remove unwanted startup programs.
Recommended tools: Windows' MsConfig command, Cccleaner, Glarys Utilities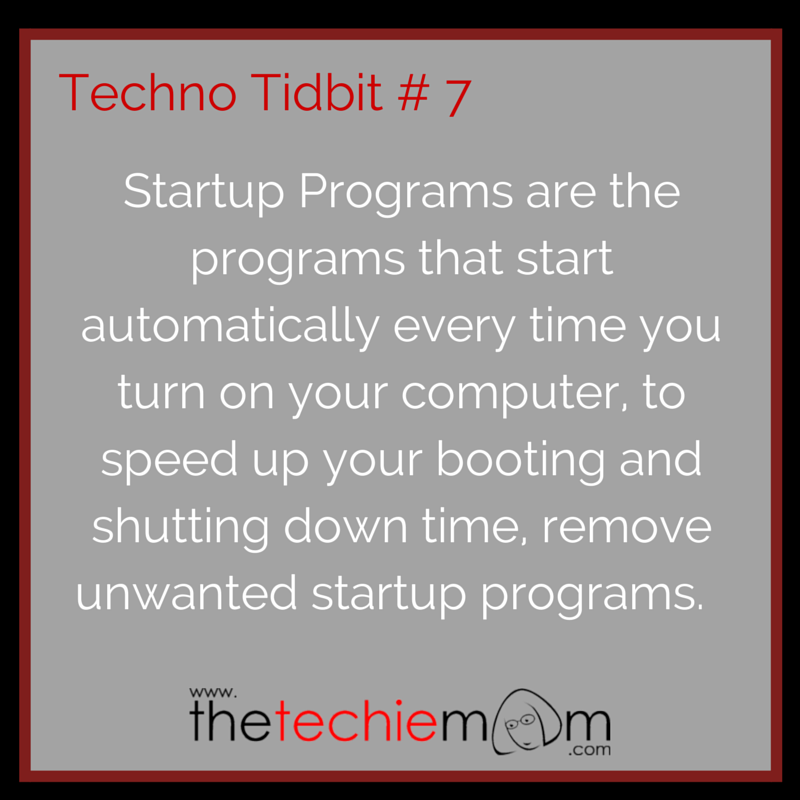 Embed This Image On Your Site (copy code below):

I'm your go-to girl-Friday for your tech, Web, and program concerns. As the "techie troubleshooter," I can help you understand about computers, BOTH hardware recommendations and program-related solutions. I help you process the solutions when these matters confuse you.
Latest posts by Jennyfer Tan (see all)