Techno Tidbit #14: Is your Gmail Inbox loading much slower than you want it to be?  One great tip that you can apply is to lessen your conversations/threads per page.  The lesser your conversations, the lesser amount of "buffering" gmail needs to load your inbox.
Steps:
Go to the Gear Icon on the upper right portion of your inbox
Click Settings then look for General Tab
Under Maximum page size, choose the number of threads you want to have. (10, 15, 20, 25, 50, 100)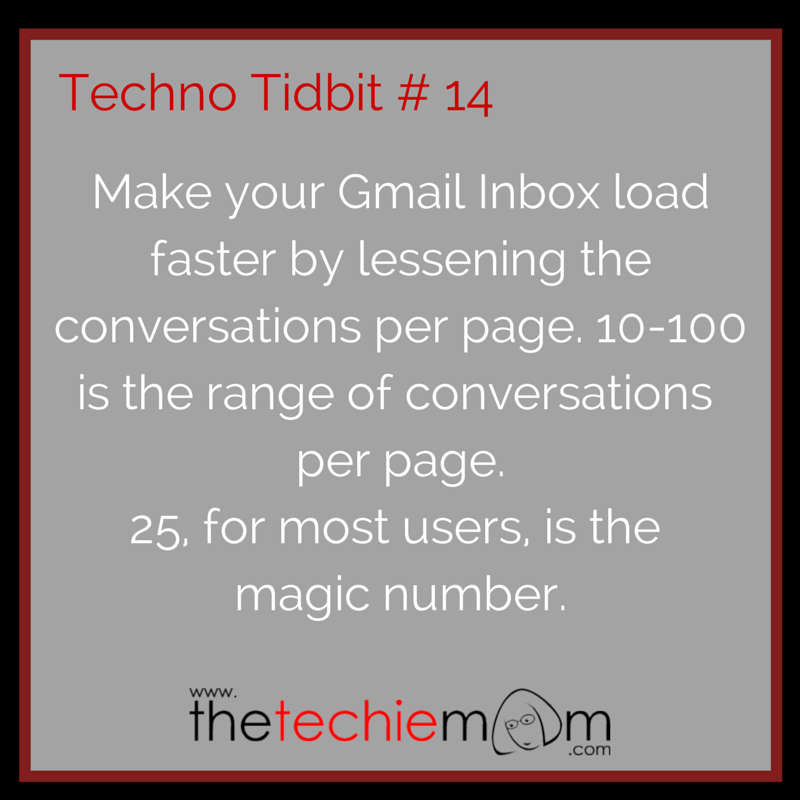 Embed This Image On Your Site (copy code below):

I'm your go-to girl-Friday for your tech, Web, and program concerns. As the "techie troubleshooter," I can help you understand about computers, BOTH hardware recommendations and program-related solutions. I help you process the solutions when these matters confuse you.
Latest posts by Jennyfer Tan (see all)